Hotel Info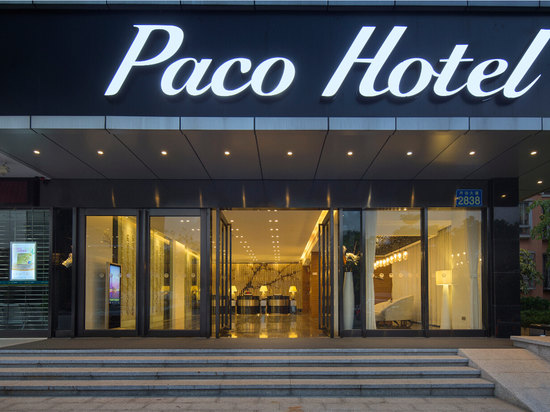 Paco Hotel Luogang Wanda Plaza Branch Guangzhou
Guangzhou is located in the core commercial district of Luogang. The entrance is the intersection of Metro Line 6 and Line 21 planned by the government, and directly opposite Wanda Plaza. Transportation is very convenient; Guangzhou International Performing Arts Center, Lingnan Hospital of Zhongshan Third Hospital, Geriatric Rehabilitation Hospital, Guangzhou No. 2 Middle School, District Government, District Public Security Branch, etc. Station Shopping Plaza and CITIC Plaza have convenient transportation; it is about 30 minutes drive from Pazhou Exhibition Center.
Hotel provides high-quality accommodation services for white-collar workers, allowing you to fully experience the excellent service and taste. The hotel is beautifully decorated with a stylish and capable atmosphere. All kinds of facilities are available in the rooms.
The hotel is also equipped with a Chinese restaurant, parking lot, etc., which is your best choice for business, meetings and travel.